Trip to Hartlepool will give further clues on whether Sunderland really are miles behind this summer
Hartlepool will provide Sunderland's squad filled with want-aways and freebies a decent test this afternoon.
Pre-season trips to non-league opposition rarely mean a great deal, but when you're facing up to a season in League One, they're not a bad test. Just ask Darlington. But this afternoons trip to Hartlepool is likely to further underline how much Sunderland have to do before the new campaign kicks off in three weeks' time.
Headlines may continue to quote numbers of players for whom the Black Cats have bid actual money, but the reality is nothing has been spent so far and pre-season is now firmly underway. Many of the those transfer stories have been driven by the Sunderland hierarchy themselves of course, in a novel way of stamping their authority on the media this summer, but perhaps that shouldn't be a surprise given the lofty position occupied by a former PR executive.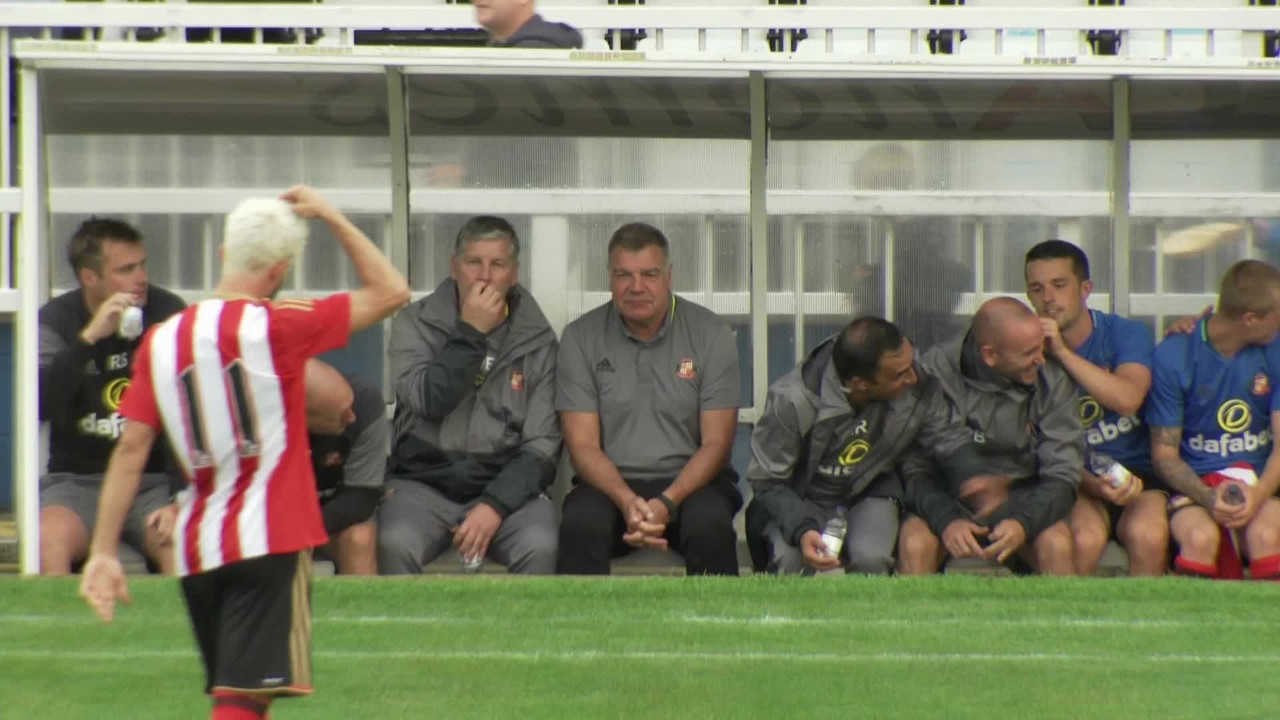 Sam Allardyce was in charge the last time we paid a visit to Hartlepool
How many are we targetting today?
Yesterday it was "three forwards on Sunderland's wishlist", this morning it's central midfielders and strikers with a figure of 6 more signings said to be the target. Regardless, it looks like much of the key business will be done late in the window once again. The Black Cats have at least brought in bodies fit for a third tier campaign so far with a couple of quality additions boding well once they're joined by this summer's "marquee" signings.
If the Stewart Donald era kicked off with a huge wave of optimism, it's probably fair to assume the reality of football proper kicking off soon has the new owners under a little pressure. A self-generated fresh mood of excitement may bring with it expectations to manage, but Sunderland fans have rarely needed an excuse to get behind their club. A good start to the season will be essential to quiten any doubts.
Hartlepool are building again
Hartlepool won't be a bad test, certainly they're a stronger outfit than Darlo. Under new ownership, 'Pools have handed boss Matthew Bates a decent budget, one which looks like being bigger than most other sides in the division.
Former Sunderland Liam Noble has joined this summer, and still only 27 looks like being exactly the type of player needed for a National League campaign and Andrew Davies, formerly of Middlesbrough has joined to shore up Hartlepool's defence which was a little leaky last season.
Hartlepool will be wearing a specially designed shirt to pay tribute to Neale Cooper. With an image embedded of their popular late former boss, his family will be in attendance this afternoon.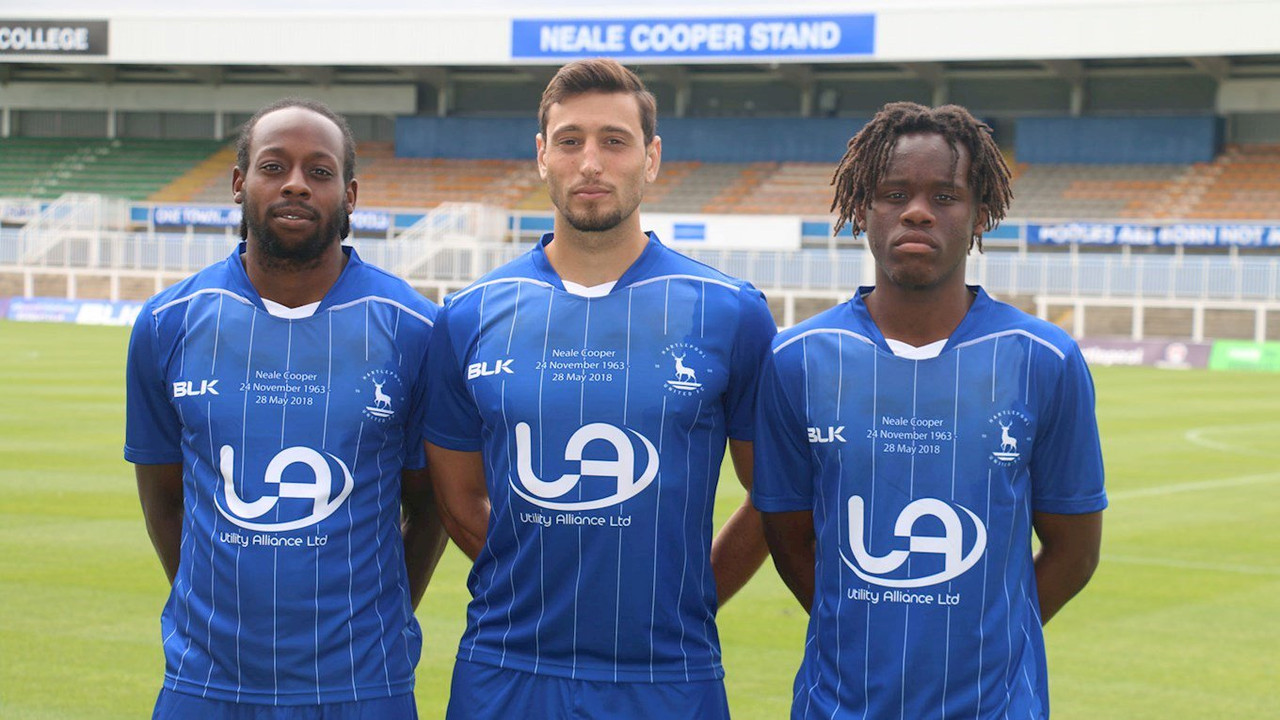 You might have to zoome in to see Cooper's face
A day out in the County Durham coastal town is always a decent one and the surroundings will be similar to many grounds we'll visit in the new season. With a pay on the gate option still open, there could be upto 4,000 in attendance at Victoria Park this afternoon.