Ex-teammate of Jordan Pickford slams Sunderland & doubts England 'keeper ahead of World Cup QF
David Moberg Karlsson was a teammate of Jordan Pickford when the pair were youngsters at Sunderland. In an interview to preview tomorrow's World Cup quarter final showdown, the Swedish midfielder hasn't anything positive to say about either the England goalkeeper or his former club.
David Moberg Karlsson spent a year at Sunderland and was a teammate of England goalkeeper Jordan Pickford when the pair were youngsters making their way through the Black Cats academy.
Moberg Karlsson was signed by Sunderland for a fee reportedly approaching £1.5m from IFK Goteborg. Then a 19-year-old Swedish U21 international, the attacker failed to make the grade in England and has been forthcoming about the difficulties he had settling into a new country as a youngster.
The Swede has been speaking to the media in his home country ahead of tomorrow's World Cup quarter final about his experiences on Wearside and his thoughts on the Three Lions goalkeeper, and he hasn't really anything positive to say about either.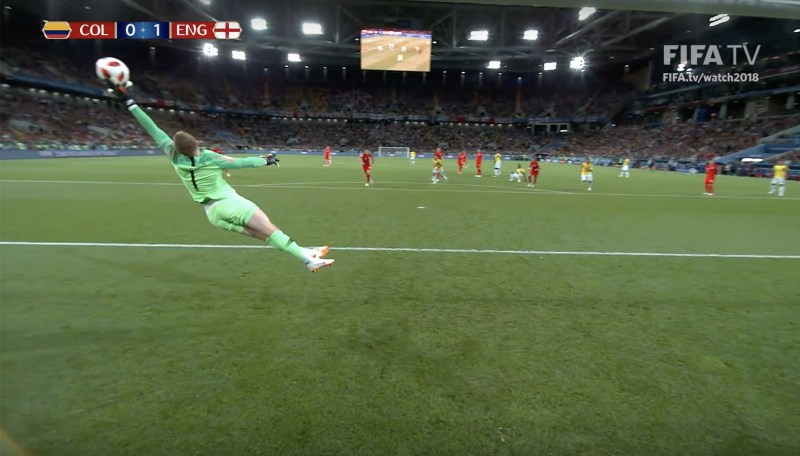 Pickford's penalty save against Colombia
In an interview with football magazine Offside, the midfielder who now plays for IFK Norrköping in Sweden's top tier, suggests he has been surprised by Pickford's rise to become the third most expensive goalkeeper in history and England's number one at the age of just 24.
Moberg Karlsson also suggests he hated his time on Wearside and aims a few digs at Kevin Ball, the Sunderland stalwart who coached the pair at the Academy of Light.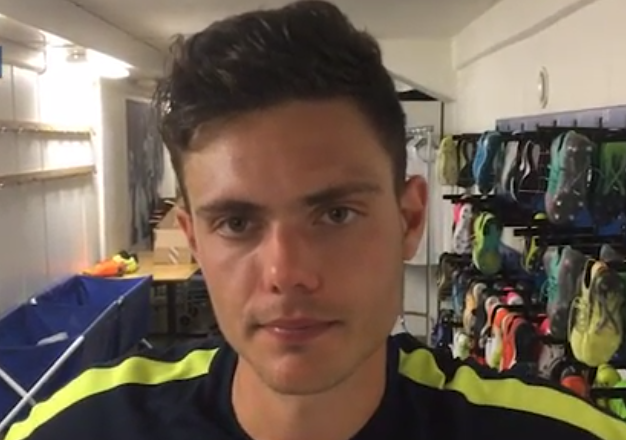 Moberg Karlsson in his interview for Offside
Here's a selection of quotes from the interview.
On his impression of Pickford's abilities when the pair were at Sunderland...
But honestly, he did not impress me. He was a third goalkeeper in Sunderland and I did not check if he was good or not. He was, at least, loaned [to Carlisle] soon. It's as if the goalkeepers are in their own world.

I really did not think he would be a national team goalkeeper, not then at that time. But that was not my focus.

I had difficulty seeing that he would go for 30 million pounds three years later and start in the World Cup.
On some of the criticism suggesting Pickford's parrying could put England in danger...
He's not holding [the ball]. Sweden wins. Shoot hard at the crossing.
On his general impression of Pickford as a youngster...
He was a typical British guy, very kind. He looks very British as well. I met him at a restaurant once. Then he was with his girlfriend, who I think he is still with. So he seems to be a little family man.
On his first encounter with Kevin Ball...
The U21 coach came over, and the first thing he said to me was "you're too bad for the A team, you're going to the U21s". I had been talking to Tottenham in the preseason and thought that I was king, so I replied "I'm not sure who the hell are you?". He was the club legend Kevin Ball, who had played 400 games for Sunderland.
DMK on Kevin Ball and his time in the Sunderland academy...
He [Pickford] blended in, did what people told him to. Well, Kevin Ball liked it. He is a coach who gladly takes the plaudits when a player becomes something without he himself actually doing anything special. He [Kevin Ball] talked about Jordan Henderson all the time.

I lost all the joy. I hated football. I was 19 years old and sat alone in an apartment. When I came to the training, I only heard that I was the worst, rude, and should move home. Especially from that coach [Kevin Ball]. I was totally broken down then talking to my dad about moving home.
On whether he simply had a worse attitude than Pickford...
Clearly, I had. I did not manage to straighten myself out but I opposed everything until I gave up mentally and just happened to it. I asked my dad if I could break the contract [with Sunderland] and only play division four football at home in Mariestad [Norway]. They never asked that of Pickford's dad.
On Sweden's chances against England on Saturday...
They are a good team but it does not feel like a backline that is impenetrable, like when they had Rio (Ferdinand) and (John) Terry. In addition, they are quite offensive and it will allow Sweden to attack them.

The strong belief in the Swedish national team will be hard to beat. I really think Sweden will win, the English are too arrogant*.
*Pot and kettle springs to mind.