Five randomly fascinating things you didn't know ahead of Lincoln vs Sunderland in the play-offs
The tension is building, it's Sunderland in the play-offs again. Can your nerves take much more?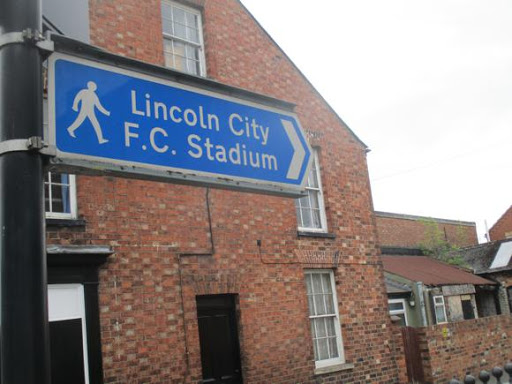 Here we go again. Can Sunderland finally escape League One or will Lincoln poop the party early doors in the first leg at the LNER Stadium on Wednesday?
To whet your appetite, here's a smattering of randomly fascinating facts featuring Sunderland and Lincoln.
---
Crowds back to the Sincil
There will be around 3,100 fans in attendance in a first return to Sincil Bank for Imps fans in the post-coronavirus world. A team from TicketMaster and Lincoln City worked hard to manually edit the seating plan to accommodate as many fans as poss. They managed to squeeze in an additional 200 as a result.
---
Lincoln marked the decline of Sunderland as a footballing superpower
Most historians would probably pinpoint 1958 as the year in which the 60-odd year decline of Sunderland as one of the game's powerhouses truly began. Perhaps we can blame Lincoln City for that, just as much as we can financial irregularities, straw and boardroom ineptitude.
See, 1958 was the earliest that Sunderland faced Lincoln City in a league fixture. It was also the club's first ever game in the second division. That was after Sunderland had been relegated from the top flight for what was then the only time in its history. That first game of the 1958/59 ended in a 3-1 defeat at Sincil Bank.
The season wouldn't get much better as the Rokerites finished 16th in Division 2. Attendances at Roker Park averaged at just over 27,000 which was the lowest figure since the war years. Such was the "appeal" of Lincoln, when the Imps visited Roker for the return fixture in December '58, a third-lowest crowd of the season (20,188) turned out.
---
Watch the ref
A certain Craig Hicks is the official for the play-off first leg. Hicks has form with Sunderland. He dismissed Luke O'Nein and Charlie Wyke in the 3-0 defeat at Peterborough in September 2019. His apparent shared joke with Ivan Toney (who had become embroiled with O'Nein which led to his red card) as the Sunderland man left the field of play didn't go down entirely well either.
He was the man in the middle who sent off Max Power at Walsall in November of the previous season too. That decision was later overturned. Hicks is into his fourth season as an EFL ref.
Hicks also happened to referee Josh Maja's last game in a red-and-white short too (we probably can't blame him for the sale). That was in the January 2019 trip to Scunthorpe. That match also saw Maja's final Sunderland goal with a 59th minute strike before Adam Hammill rescued a point for the Iron just before the 90 was up.
---
Michael Appleton - we meet again
Lincoln boss Michael Appleton never played a competitive fixture against Sunderland. Despite featuring over 120 times for Preston North End between 1997 and 2001, our paths have really crossed until he took over at Sincil for a second time.
Appleton did feature twice in preseason friendlies against us though. He was in the Preston team that beat us 2-0 in July 1999. Peter Reid was boss back then with a certain David Moyes in the opposition dugout. Appleton also played against us in the West Brom side we beat in the summer of 2001 when Stefan Schwarz netted twice.
---
The past ref with Sunderland and Lincoln beef
When Sunderland travelled to Lincoln for an FA Cup third round tie in 1999, Paul Danson had been chosen to officiate the match. The game was unusual in that both clubs requested that Danson be removed from his role as referee. Sunderland were still fuming from an incident at Highbury two years earlier when the oft-controversial official had sent off Peter Reid along with Martin Scott and Paul Stewart before half time. Sunderland chairman Bob Murray was quoted as saying he had safety fears should Danson appear in front of the 4,000 fans travelling from Sunderland.
Lincoln weren't chuffed at Danson's selection either after the role he had played in a mass brawl that had broken out when they had played Northampton earlier that season which resulted in five Imps players being booked.
---
Sunderland - Lincoln bitesize bonus randoms
Sunderland legend Raich Carter had a brief spell coaching at Lincoln

Lincoln's goal scoring defender Lewis Montsma used to combine his footy career with work as a model, sporting lines for Burberry among others. He was also named after Lewis Carroll. The Alice in Wonderland author had a long connection with Sunderland through his sister Mary who lived on Wearside.

Former Sunderland midfielder Liam Bridcutt has been dead good for Lincoln this season - when he's been fit.